Company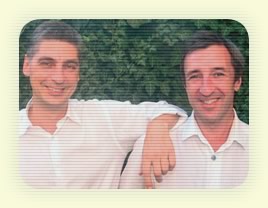 The founders and managing directors of Coda Entertainment, Hans Schneck and Johannes Deny, have been actively involved in film making, post-production, film dubbing, scripting and content development since the mid 80ís.
Over the last years, they have created the German versions of more than 1000 feature films, episode series and documentaries. They have worked for some of the biggest German Synchronisation Companies such as Bavaria Film, FFS and KirchGruppe.
By the mid 90ís they were also doing multimedia productions such as the developement and localisation of computer games.
In 1997 Hans Schneck and Johannes Deny founded the company SD Media Solutions, which in 2000 evolved into Coda Entertainment.
Ever since then, the versatile Coda Entertainment has developed into one of the most popular, competent and efficient media service providers. It has gained a favourable reputation due to its high-quality results.
Coda Entertainment functions successfully with a streamlined set-up and co-operates with a broad network of studios and freelancers. In this manner, Coda Entertainment can offer you flexible and convincing solutions at a low fee.